Facing the constant advances and changes that technology produces in organizations and society, implies that organizations must implement tools that allow them to respond agile to the challenges of the environment and face them successfully, thus generating innovation, creativity and entrepreneurship..
The best tool in the face of constant technological changes
Certified by por:

Objetive
The Technological Update Course dictated by prestigious International Size Engineers whose objective is to give them a clear overview, updating their knowledge through the analysis of different technologies, which will allow them to have solid foundations and valuable tools to understand the functioning of the networks of next generation, as well as develop the skills for its configuration, applied to the productive processes and make operations more efficient on a day-to-day basis.
Addressed to:
Dept. Directors Technical
Engineers and / or Technicians in Networks
WISP and ISP
Network engineers for pre-sales and post-sales in support and installation of corporate networks and SMEs
Network Engineers, Network Administrators, Network Support Technicians, and User Support Technicians
Network support and installation engineers
Teachers
Engineering students
CENTRAL THEME: THE INTERNET FUTURE AND TIC SERVICES
The technological cycles are getting shorter and deeper changes. The Internet is positioning itself at the center of the scene demanding ever more resources from our networks. ICTs have taken an important role in our society and are used in a multitude of activities. Today they are already part of most sectors: education, robotics, public administration, employment and companies, health.
Our telecommunications networks and the services we offer our customers must evolve and follow the changes.
TUESDAY September 3/2019
11:00hs a 12:00hs

The Future of the Internet and services TIC – Juan Garcia Bish

The regulatory framework and the competition scenario demand a rapid response. The technological evolution forces us to be always updated and attentive to market changes. We must be able to glimpse the future of Information and Communication Technologies to be able to decide correctlye

12:00hs a 13:00hs

Engineering traffic for the multiservice networks – Juan Garcia Bish

The Internet is becoming the great highway of communications to where all the traffic of our network flows. We need to learn to size our access networks to avoid congestion and allow great speeds.
The new concepts of traffic engineering apply not only to dimensioning but also to the intelligent management of congestion, protection of attacks and characterization of clients in order to offer different levels of quality of service to our customers.

14:00hs a 15:00hs

IP Header - A new concept of television headend – Juan Garcia Bish

Our Cable Television systems are as old as the TV itself and were born tied to the concepts of analog transmissions These concepts are already becoming obsolete and today a new vision of "digital headend" is imposed, which contemplates the use of different platforms. So from that digital TV header we can get the signals for analog, digital ISDB / DVB transmission and also IPTV / OTT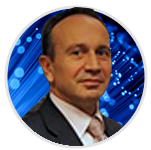 Ing. Juan Garcia Bish
Manager of new bussiness
15:00hs a 16:00hs

The providers of wireless Internet access services, also known as WISP,

grew in parallel with wired networks. At this moment they are facing the problem of improving the access speed and besides incorporating the TV service to enter the triple play.
A low cost alternative to offer TV in wireless networks will be presented in this block, thus extending the useful life of the same.

16:00hs a 17:00hs

Practical applications of OTT Services - Tomas Delgado

In this block, different practical cases of service implementation Over The Top will be analyzed

17:00hs a 18:00hs

Internet of Things (IoT) - Smart Cities & Homes - Tomas Delgado

The small objects that surround us begin to take on a life of their own and require connectivity to access the Internet. Air conditioners, washing machines and refrigerators fall into this category. We also find a wide range of sensors and health devices. We not only have to facilitate communication, but also we must try to exploit and develop new business niches. Within homes and offices we can offer surveillance service through video cameras as well as remote control applications and optimization of energy consumption. Our relationship with the municipalities will allow us to help them implement "Smart City" services providing the required connectivity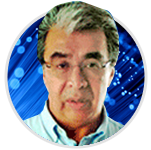 Eng. Tomas Delgado
WEDNESDY September 4
Course 1 =

Making the most of the HFC network
09:00 a 10:00hs

Digital Header & Signal Transcoding - Harmonic

Adaptation of the cloud and virtualization to the world of video. Technological evolution has unleashed a revolution in the way content is processed and marketed. As our industry progresses through this video transformation, communication between the supplier and the customer is paramount to making solid investments in the long term. Harmonic as a leading manufacturer of video solutions, foresaw the need to invest in software technology several years ago. Currently, Harmonic has a diverse portfolio based on software while continuing to provide support in legacy ecosystems. We like to believe that our success is due to the relationships established in the region in the last 20 years, the trust that customers have placed in us and the firm commitment that we continue to assume in R & D. We would like to share with you our ideas on how OTT technology can be an enabler of the new world of video.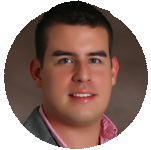 David Giraldo
Sales Engineer, Latam
| | | |
| --- | --- | --- |
| 10:00 a 10:45hs | | Evolution of the Traditional CMTS to the Virtual CMTS - Harmonic |
Juan Chareun
Sr. Sales Engineer, Southern cone
11:00 a 12:00hs

Remoting the CMTS to the Node

This talk will cover the main aspects of distributed access technologies (DAA) through the concepts of Remote PHY, CCAP integrating and virtualized CCAP, considering the main technological aspects and design of the aforementioned technologies, as well as some practical examples with advantages and advantages. disadvantages of them..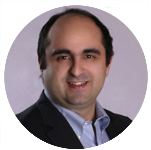 Patricio Latini
Principal Technologist - CALA Region


12:00 a 13:00hs

Protecting us from LTE interference - Viavi

CATV networks share spectrum with several radio-based services such as FM Radio, Analog TV and Broadcast Digital, cellular telephony, etc. even when HFC networks are closed signal systems, the manipulation of the network causes signal leaks that can also be potential entry points, which is why a strict control of verification and repair of signal leaks must now be complemented with the high band of frequency, above 600 MHz to potentiate the search for traditional leaks in the band from 108 to 136 MHz. The purpose of the seminar is to cover all the theoretical / practical aspects of the current methodologies for the management of leaks in the HFC network.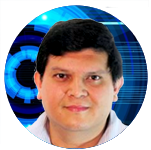 Eng. Cristobal Rojo Chávez
Gerente de Ingeniería de CATV para Latinoamérica de Viavi Solutions
Course 2 = Design and Implementation of Wireless Networks
09:00 a 11:00 hs

Design and implementation of a WISP network - UBIQUITI Luis Ortega

Diagram in network blocks: Core - Distribution - Access
Sizing of each of the elements that make up the network
Considerations of powers, gains, attenuations and capabilities
Concept of overselling and impact of OTT services on the same
Access control, security and routing protocols within the network
Luis Ortega A.
Channel Manager - Latin America
11:00 a 13:00 hs

Special Wireless Access Cases - Cambium Networks

Dimensioning of wireless accesses in high density areas

Community WiFi in areas of public access in cities
WiFi in high concentration area of ​​users:
Case studies = Hotels, Shopping Centers & ndash; Airports
Portals of access and validation of users
Rate for time and service use

AC WAVE 2: The next generation for wireless multipoint networks
More bandwidth, same resources

When we talk about networks and access to the Internet, their relationship with the bandwidth speed (throughput) is inherent, but even though some years ago talking about 128 Kbps was a privileged speed, today in day Netflix asks us for at least 25 Mbps for its Ultra HD & iquest service; are our platforms ready for that? Recall that WiFi is a protocol based on contention, designed for a conservative amount of devices communicating with each other, so the standard is not appropriate for wireless broadband links that are living with hundreds of equipment in a high interference environment, such is the case of 802.11 AC Wave 1 that offers us a "greater bandwidth" at the expense of a wider channel width without interference & hellip; virtually impossible to achieve. On the other hand, AC Wave 2 allows us to multiply the bandwidth, maintaining the same channel widths with which we already operate, allowing us to improve our service offer, as bandwidth is concerned, in a real environment and without the need of increase the channel width.

Different ways to monetize WIFI networks

As time goes by, companies, the state and operators begin to see the need for wireless networks that deliver added value to customers, communities and visitors. One of the biggest problems facing these implementations is how to generate the return on investment when this service is not normally paid. Across multiple forms have found ways to see value beyond. of the economic, allowing WiFi networks to be self-sustaining, growing and generate more income to the companies. In our presentation we will see different implementation models to monetize and generate value to WiFi networks.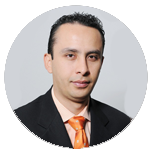 Mauricio Padilla
Gerente de desarrollo de negocios Latinoamérica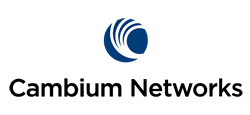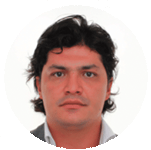 Diego A. Hernandez
WiFi Architect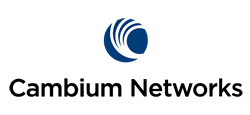 JUEVES 5 de Septiembre
09:00 a 10:00 hs

When we must migrate to FTTH

The new OTT services put great pressure on the access networks, we must analyze in which scenarios the traditional schemes of HFC with Docsis and of wireless operators with WiFi continue to be viable. In extreme situations we will be forced to migrate towards FTTH or hybrid architectures

Wireless networks provide an excellent alternative both in cost and in reuse, however they have their limitations

What is the real performance of a Wireless network
Trunk links
How many clients can you connect by Access Point?
802.11a/b/g/n/ac, what to choose
TDMA and TDD technologies
Antenna coverage
Design of wireless networks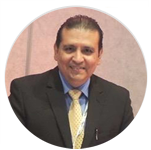 Ing. Mauro Escalante
CEO & Founder of MikroTik Xperts and Network Xperts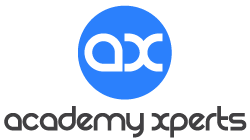 10:00 a 11:00 hs

Assembly and Fusion of fiber optic cables - Maya

Different types of fiber optic cables - Particular installation considerations (self-supported and winding) Maximum voltage - Reserves Cable preparation for the assembly of junction boxes (practical) Subscriber connection boxes for FTTH. Different types Connectorization of subscriber cable for FTTH (Practical)
Ron Stanko
Gerente de Ingeniería
Arthur Bolt
Director Latinoamérica.
11:15 a 12:15 hs

Inspection and Cleaning of Optical Connectors

Course: Practical theory to understand the reason for cleaning, and physically perform a practice to analyze the best methods. Who imparts it:

IImportance of the routines of inspection and cleaning of connectors. Impact of dirt on signal quality parameters: Attenuation, Distortions (analogue link), Different tools and instruments for inspection and cleaning (Practical)
Mike Jones
VP de Sticklers
Alejandro García
Representante.
12:15hs -13:15hs

IPTV and OTT start-up and scalable platforms for small and medium-sized TV and ISP operators

The solution is aimed at small and medium-sized IPTV and OTT operations for TV / ISP and Hospitality operators. Theoretical and practical knowledge about IPTV and OTT will be imparted, we will make DEMOs Cable TV operators or ISP will be able to easily implement these services because they already have an IP network or content. The IPTV or OTT platforms are accessible in terms of investment. The talk is aimed at technicians, sales people and investors in the TV area who wish to bring these added value services to their users.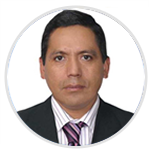 Walmer Valverde Aliaga
Sales Manager LATAM